Announcements
The 2021-22 Ludlow School Plan is now available for public review. Please provide any feedback here.
New Federal Child Tax Credit
The City of Philadelphia is working to inform all Philadelphians with children about the new federal Child Tax Credit that was part of the American Rescue Plan that passed in March.  We estimate more than 90% of kids in the city are eligible (there is no minimum income limit) for payments of $250 or $300 month from the IRS, starting in July.  If everyone who is eligible is able to claim it, we could drop the child poverty rate in the city by a third this year, and drop deep poverty by half.  We need to make sure Philadelphians with children understand that they need to file taxes to claim the money, and then they have been doing a lot of federal advocacy to help make sure that implementation is designed for as much success as possible.
Resources: Here is a link to the CTC materials, including fact sheets and social media language and graphics; a link with the fact-sheet.
Parent & Student District Wide School Survey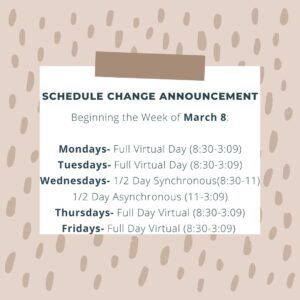 Student Covid Testing Information
Summer Programming
Information for summer programming is now available. Please see the attached flyer for more information. The links below are for student registration.
Kindergarten through 7th Grade Registration 
Summer Library Programs
Kick off Your Summer of Wonder
COVID Testing
Students and families now have access to FREE rapid COVID-19 testing at five school-based locations across the city:
Strawberry Mansion HS
South Philadelphia HS
Tilden MS
Northeast HS
Martin Luther King HS
Families can get tested with or without insurance regardless of whether the student is enrolled in hybrid or digital learning.
Appointments can be made online at testphl.org, but walk-ins are also accepted. Translated flyers, location hours, and other important information on how to participate can be found at www.philasd.org/studenthealth/COVIDtesting.
Questions about the program can be directed to studenthealth@philasd.org.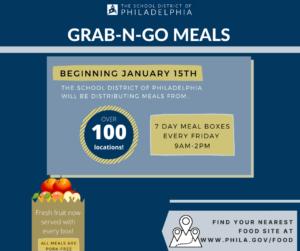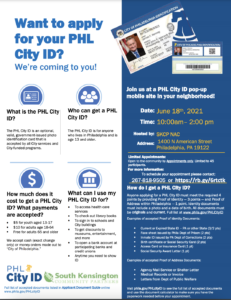 Pricing: 13-17 is $5, 18-64 is $10, and seniors (65 & older) are free.
REGISTER: To avoid too much contact with other folks, folks must make an appointment in advance. I will provide appointment times upon calling. Call (267) 818-9505 or visit https://rb.gy/6rtctk to register. There are 45 slots.
---
Welcome to the 2020-2021 School Year!
Please see the resources below to navigate starting this school year virtually.
**The Parent Handbook is a live document and is subject to change.
Family Resources:
**District made videos for guidance on enrollment, attendance, Google Classroom, Google Meet, Parent & Family Portal, and more.
**New virtual courses available for families.
Teacher Resource (s):